Sale price
$12.99 USD
Regular price
$25.99 USD
Unit price
per
Sale
Sold out
Guaranteed by:
Expedited shipping available at checkout.
 400-piece set includes 200 portion cups and 200 lids.
Each portion cup is 2 ounces in size and is BPA free
Most commonly used for Salad dressings, Dipping sauces and Jello shots. 
 Product code 603
Share
View full details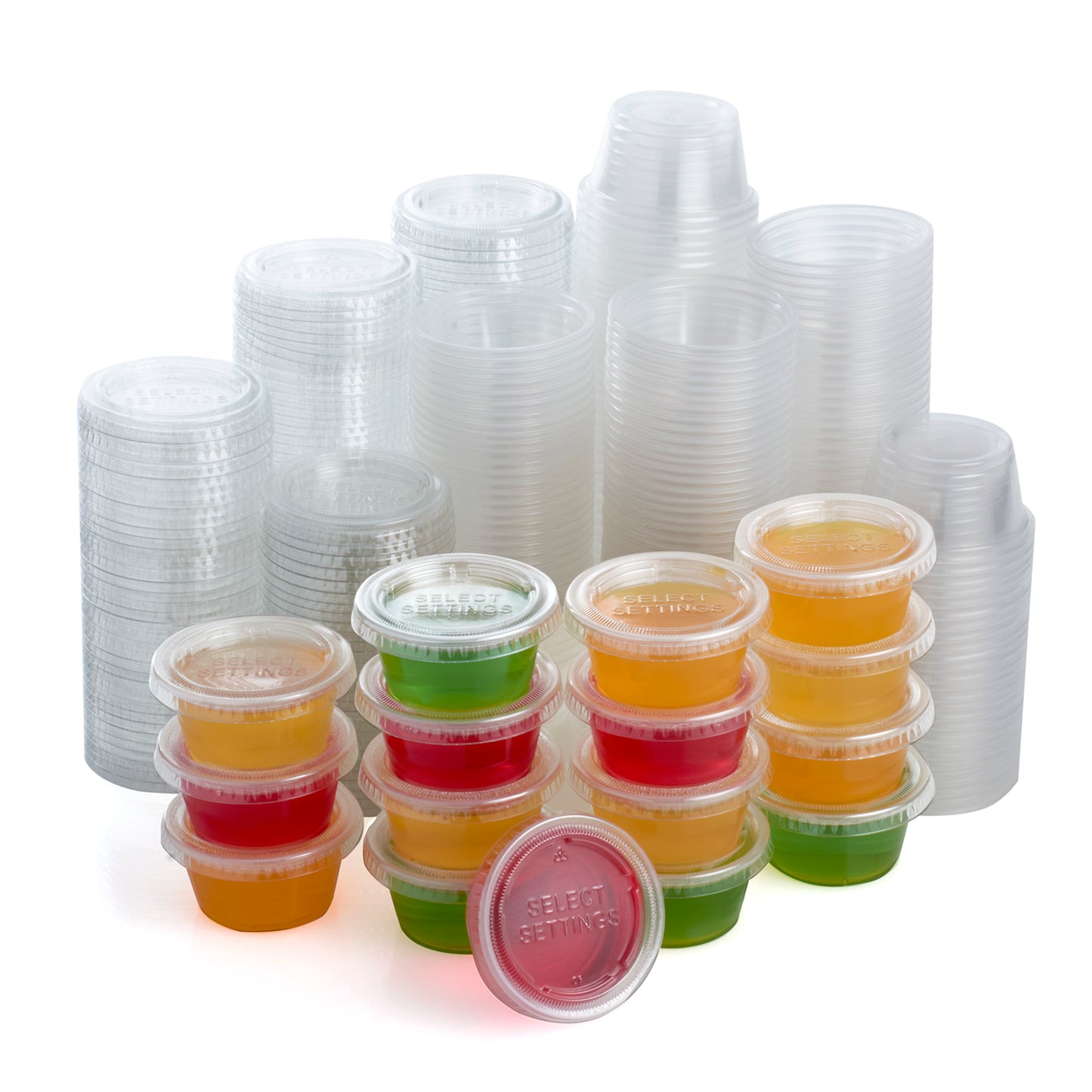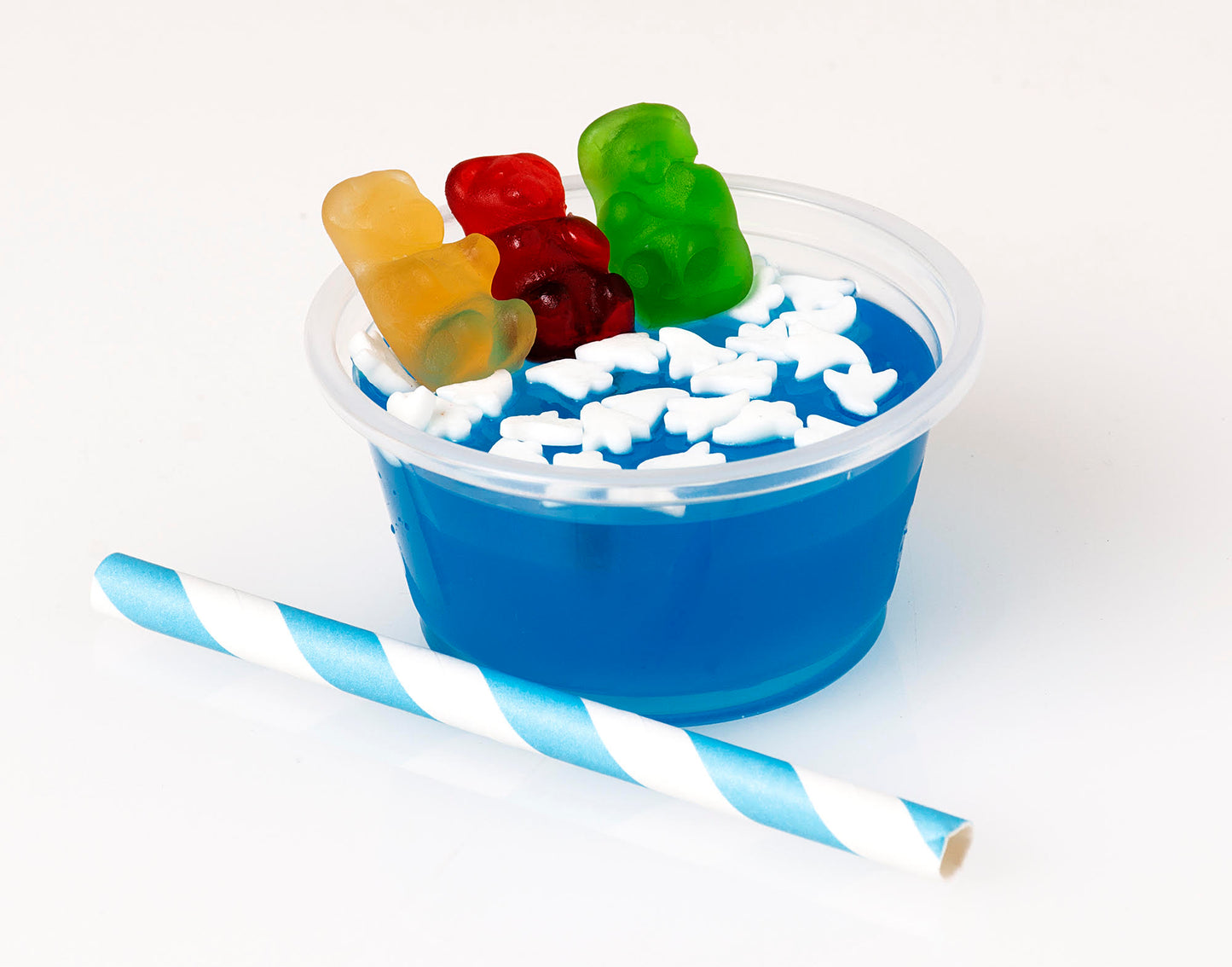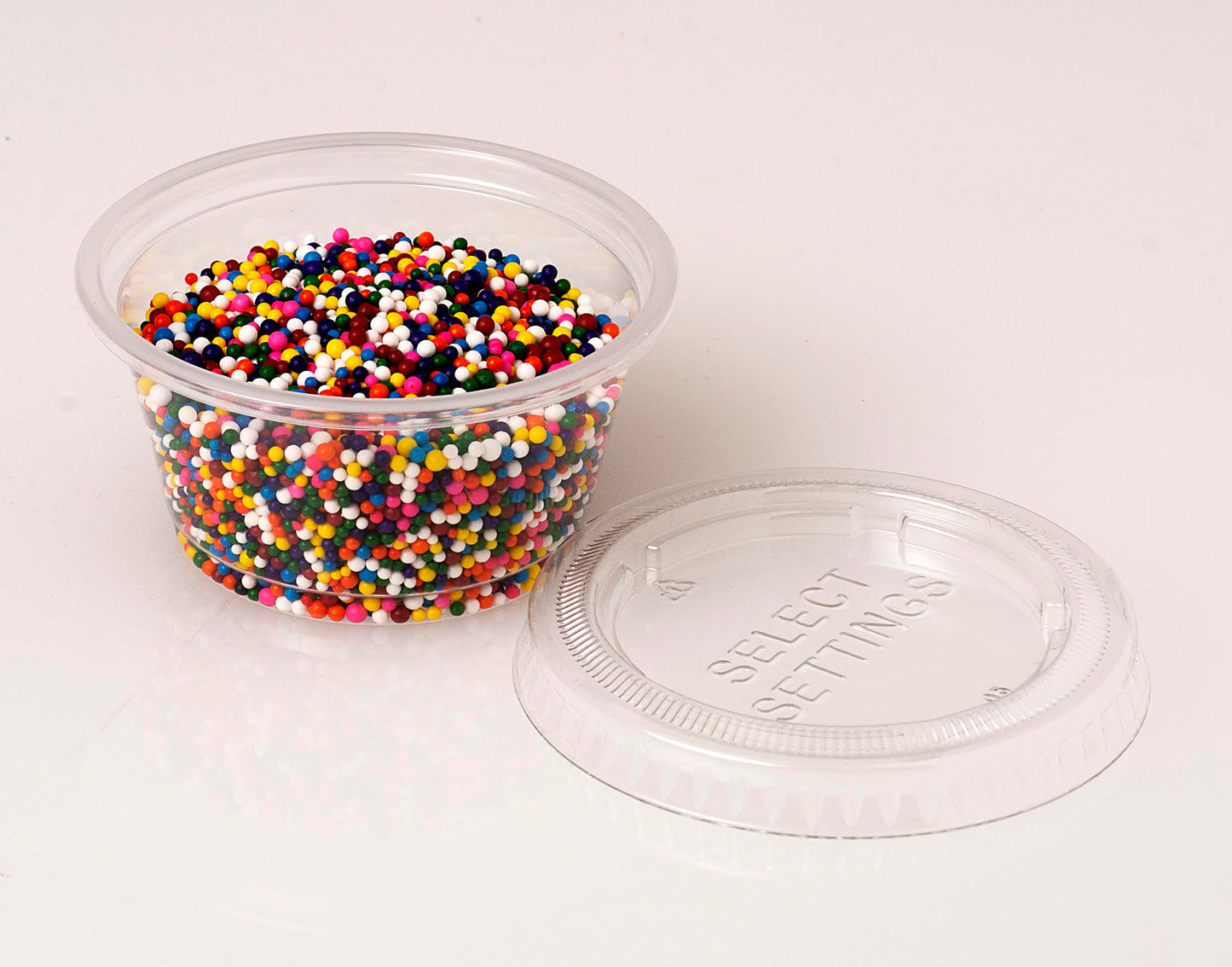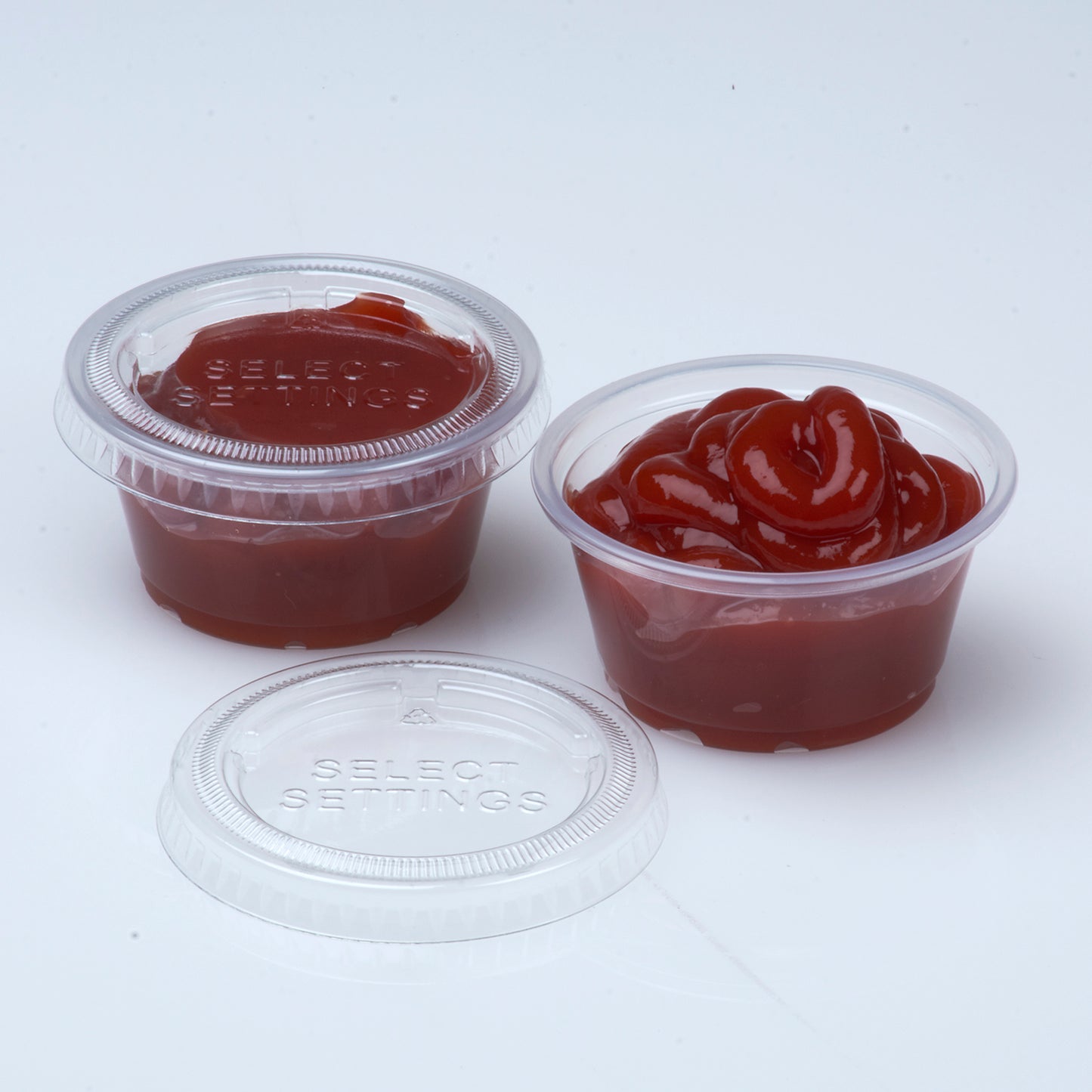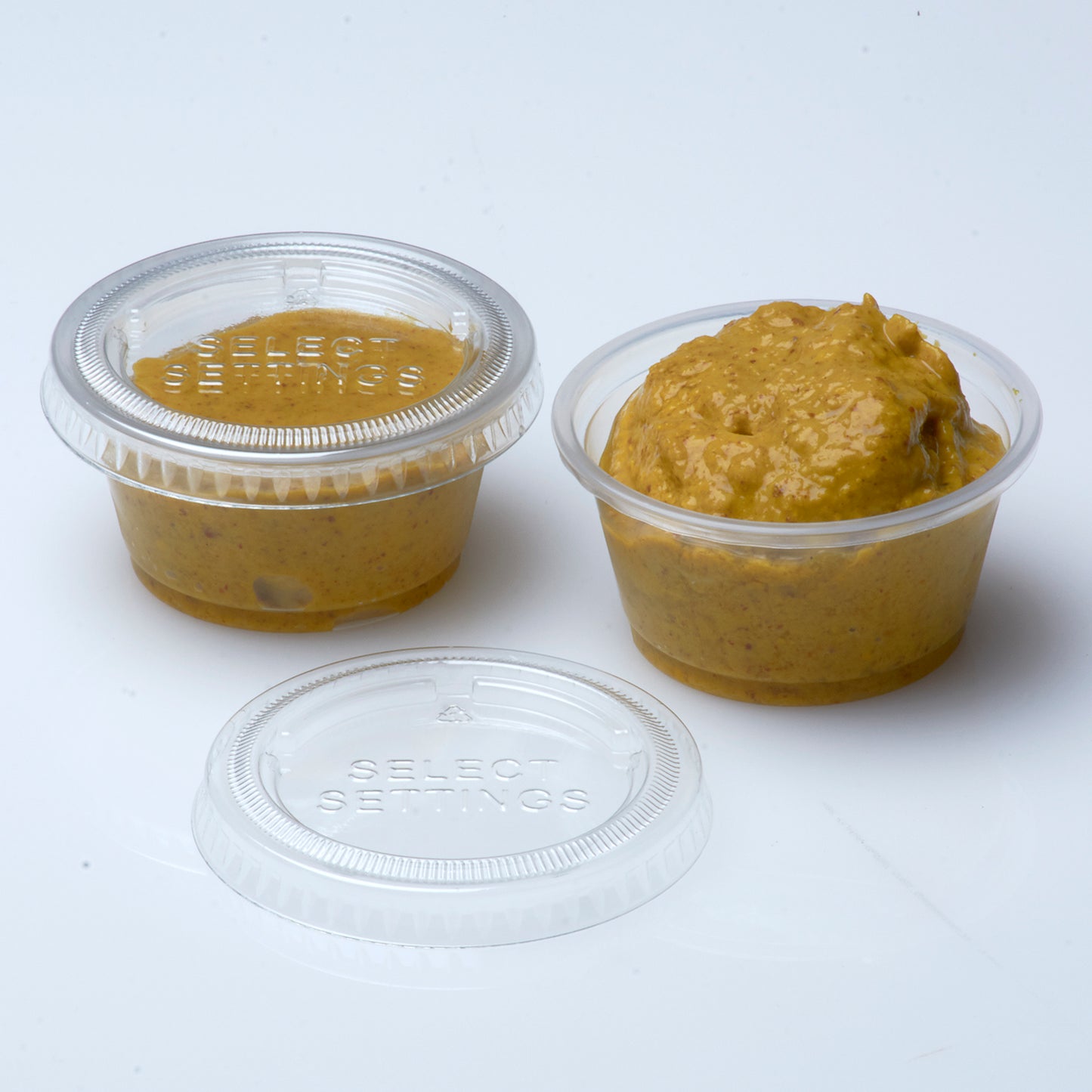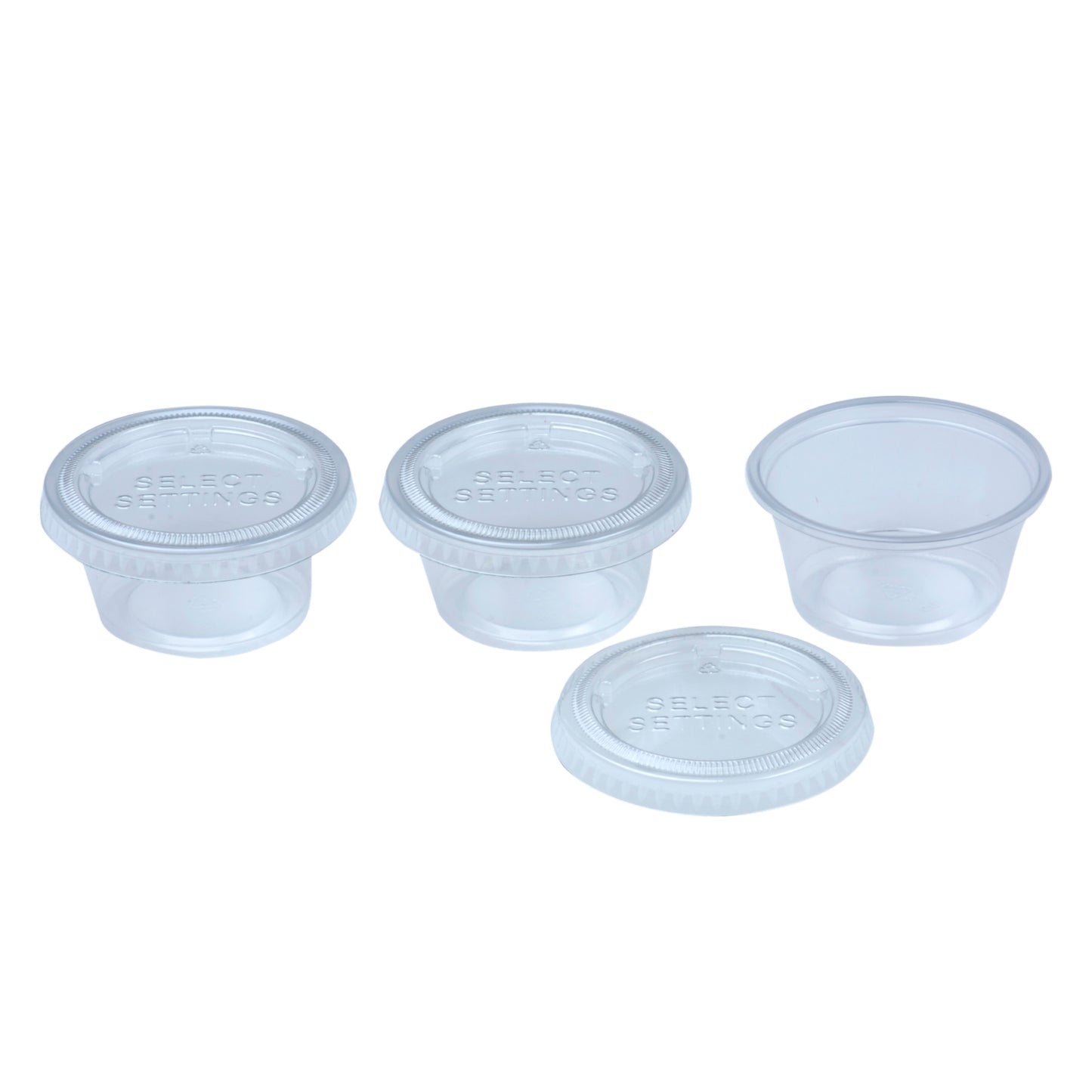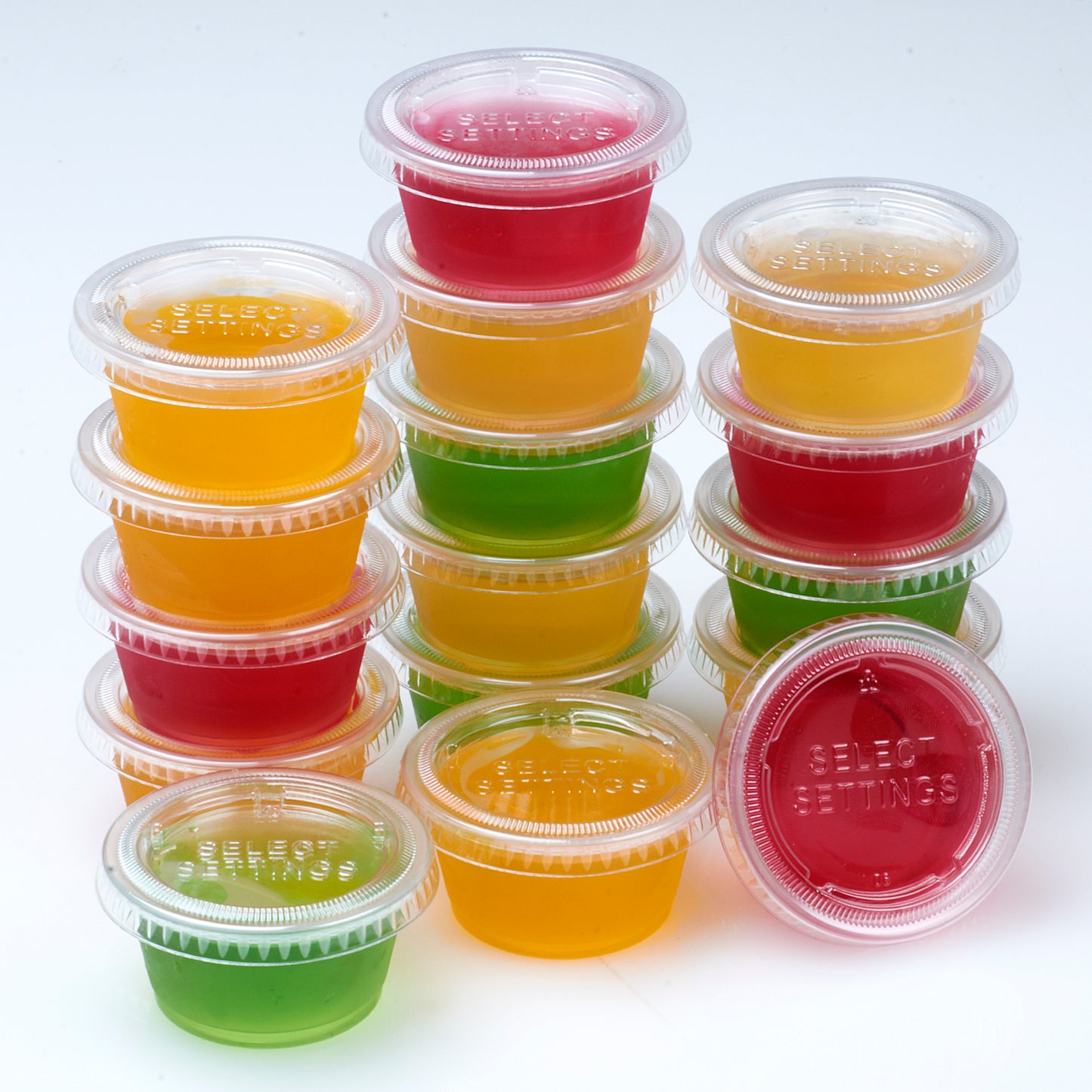 Product Description
Premium Disposable portion Cups – These BPA free plastic portion cups are food grade safe for Jello shots, dipping sauces, snacks, appetizers, and Souffles, customer tastings or condiments.

Snap Tight, Leak Resistant Lids – Every set of container cups comes with a matching set of airtight lids that help with organizing foods or preventing spills in the fridge.

Transparent Plastic – We use a see through heavy duty plastic to make it easier to see the color of the Jello shots or to help you identify remaining food or contents.

Large Bulk Order – Ideal for home, party, event, or even corporate use every set comes with 200 individual cups and 200 matching lids for convenient versatility

No party is complete without high quality portion cup containers made for food, shots, appetizers, and so much more.

From bachelorette parties to 21st birthday parties to enjoying a backyard barbecue, the right cup can take the fun to a whole new level. That's why we created these all purpose Select Settings Jello Shot Cups that are crafted with food grade safe, BPA free plastic and come with matching leak resistant lids.

Ideal for storing jelly style alcohol shots, storing condiments like ketchup or mustard at picnics, or serving up some bite sized snacks and appetizers to kids or adults, they're made for it all. In fact, they're easy to use and disposable, so you can add them to your parties, corporate events, or summer time fun and always be ready to share in great foods and unforgettable memories together.

Product Details:
BPA Free Disposable Shot Cups (200 Count)
Includes 200 Matching Lids
Food Grade Safe Construction
Disposable and Recyclable Plastic
Personal, Party, or Professional Use
Volume: 2 ounces (Each)
Guaranteed Satisfaction

Click Add to Cart above to get this bulk order pack of disposable Jello shot cups for your next party, event, or hosting and make it easier to share in the fun.


Why should you buy our jello shot cups?


1. If you're looking for the perfect size cup for your next batch of jello shots, look no further than our jello shot cups. Each cup holds exactly 2 ounces of liquid, making them the ideal size for a single serving of your favorite recipe. Whether you're making jello shots for a party or just for yourself, our cups will ensure that you get the perfect portion every time.


2. They're a great way to show off your mixology skills. Our jello shot cups are made from clear plastic so that you can fill them with any color jello you'd like! If you're feeling extra festive, try layering different colors in each shot - our clear cups will let you see the layers of your jello shot as you're making it. Impress your friends with your creative jello shot recipes!


3. One of the biggest challenges with jello shots is finding a way to transport them without making a mess. Each of our jello shot cups comes with a tight-fitting plastic lid, so you don't have to worry about your jello shots leaking!


4. Our lids are also designed to be stackable so that you can easily transport a large number of jello shots at once. This also lets you store them in the fridge without taking up too much space - giving you more room to make even more jello shots!


5. Our lids keep your jello shots protected from bacteria and dust. There's no need to let your jello shots sit exposed to the air while you wait for guests to arrive - our individually sealed cups let you have a good time without the germs.


6. Our jello shot cups are made of lightweight yet durable plastic and can withstand being dropped or squeezed. This makes them less likely to break or crack, so you can focus less on cleanup and more on having fun!


7. They're also strong enough to reuse, so you can make multiple batches of jello shots without having to buy new cups each time.


8. If you don't feel like reusing them, our jello shot cups are also easily disposable - just toss them out when you're done! With our low prices, you can avoid the hassle of cleanup without sacrificing affordability.


9. Our jello shots are made of BPA-free plastic so that you can feel confident that what you're putting in them is precisely what you're getting, without the health concerns of BPA.


10. Jello shot cups are just plain fun! Jello shots are a perennial party favorite and a fun, tasty way to consume alcoholic drinks. Skip the traditional shots and opt for jello!


How do I make jello shots?


Whether you're hosting a party or going to one, our jello shot cups are the perfect way to enjoy your favorite jello shot recipes. Jello shots are a popular party treat that can be enjoyed by people of all ages, and unlike hard alcohol, they are fun and easy to consume. Simply mix your favorite spirit with some sugar and gelatin, and pour the mixture into our jello shot cups. You can also get creative with your toppings, such as using whipped cream or chocolate sauce. When you're done, seal the cups with our plastic lids and let them set in the fridge for 2 to 4 hours. Jello shots can be stored in the fridge for up to a week, so they're perfect for making ahead of time. When it's time to party, your jello shots will be ready to go! Jello shots are also a great way to get your guests involved in the festivities. With so many different flavor and spirit combinations to choose from, everyone can find a jello shot that they enjoy. So whether you're planning a big celebration or just want to add some fun to your next gathering, be sure to include some jello shots on your menu! Enjoy responsibly.