Sale price
$24.99 USD
Regular price
$50.00 USD
Unit price
per
Sale
Sold out
Guaranteed by:
Expedited shipping available at checkout.
INCLUDES: 50 (10 Inch) compostable dinner plates and 50 (8 Inch) disposable salad plates.
Constructed from Sugarcane fiber also known as Bagasse
Safe for Microwaves, Refrigerators and Freezers
100% Compostable and Biodegradable
BPA free
Product code 502
Scroll down to see the full set with silverware included.
Share
View full details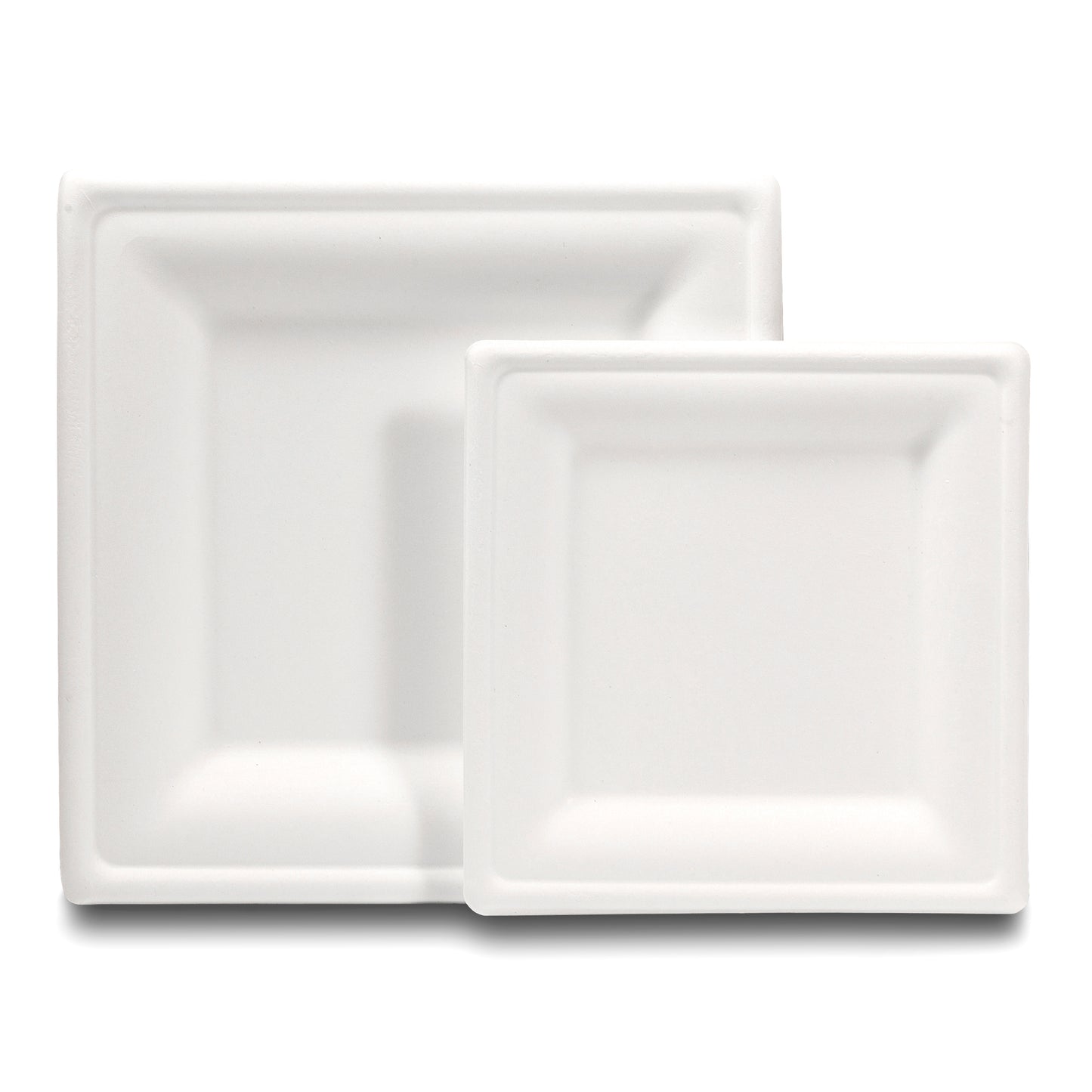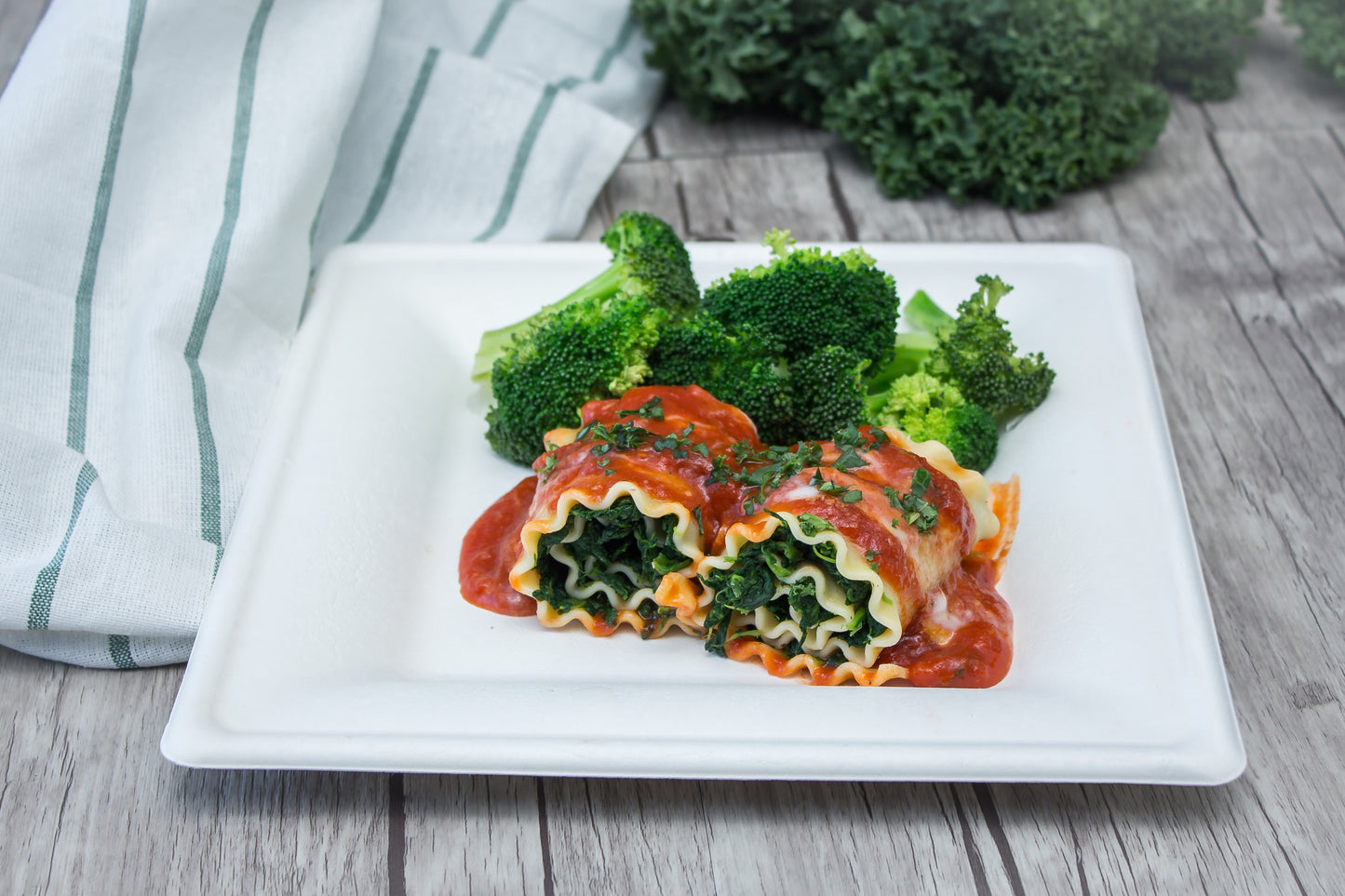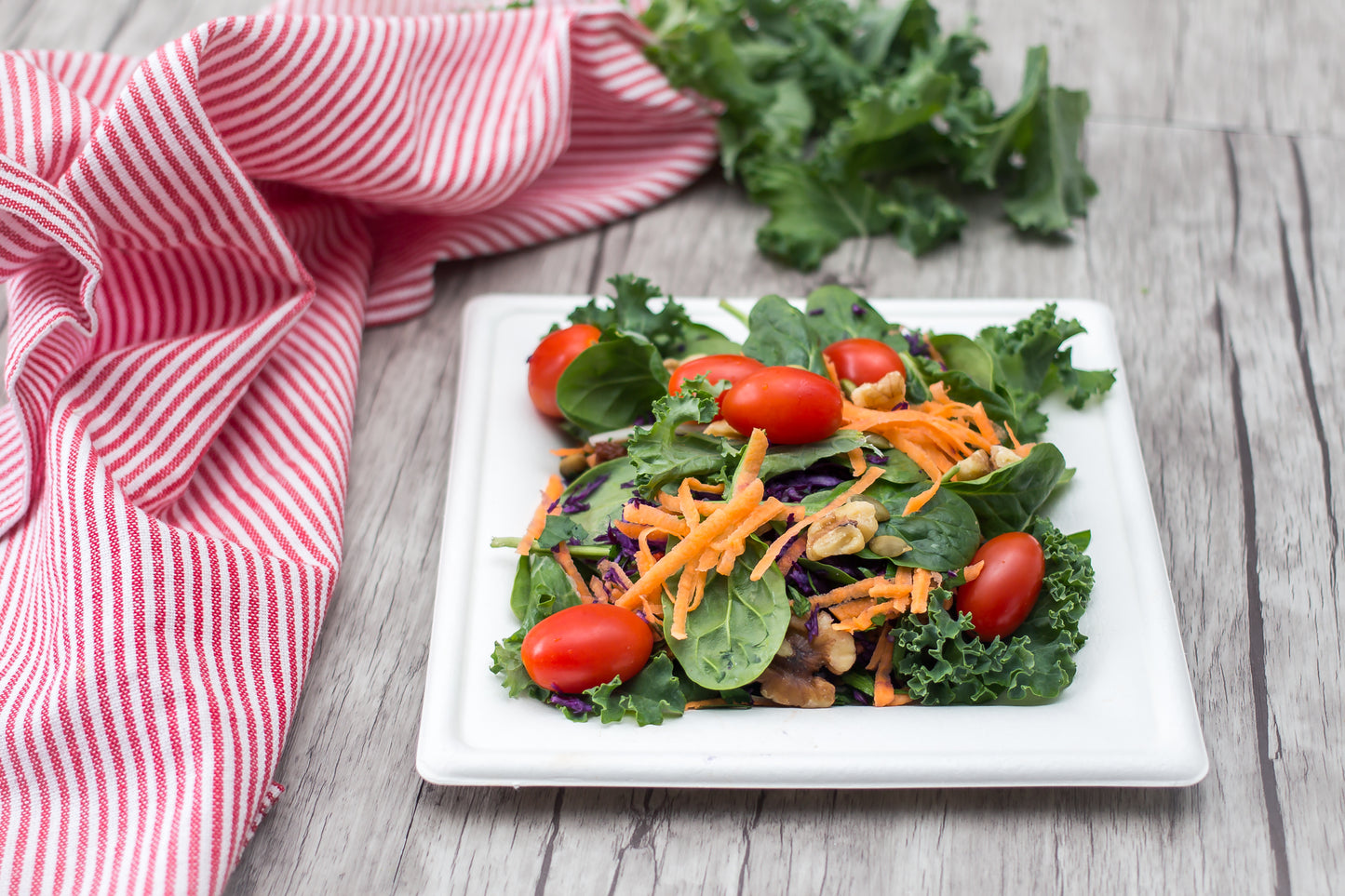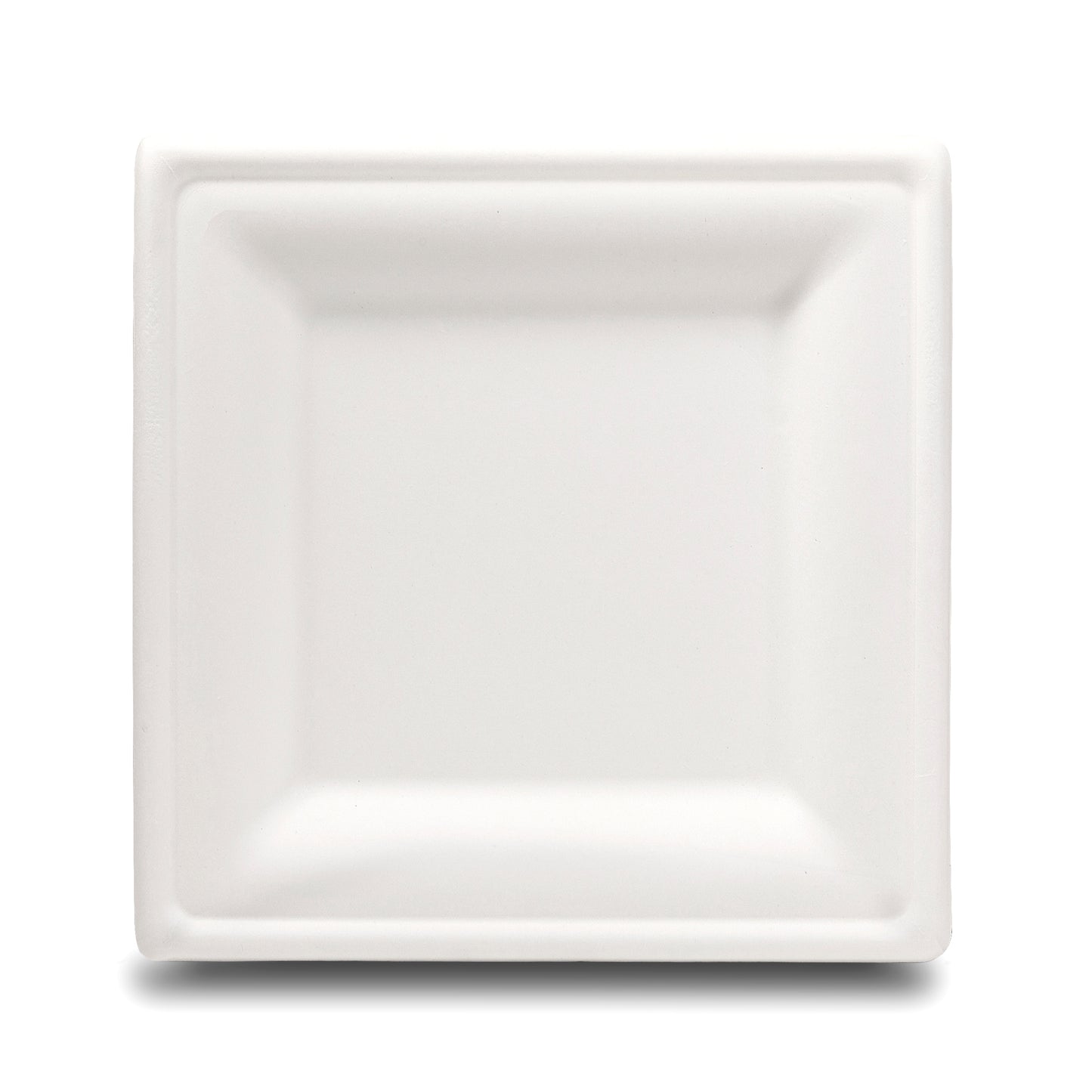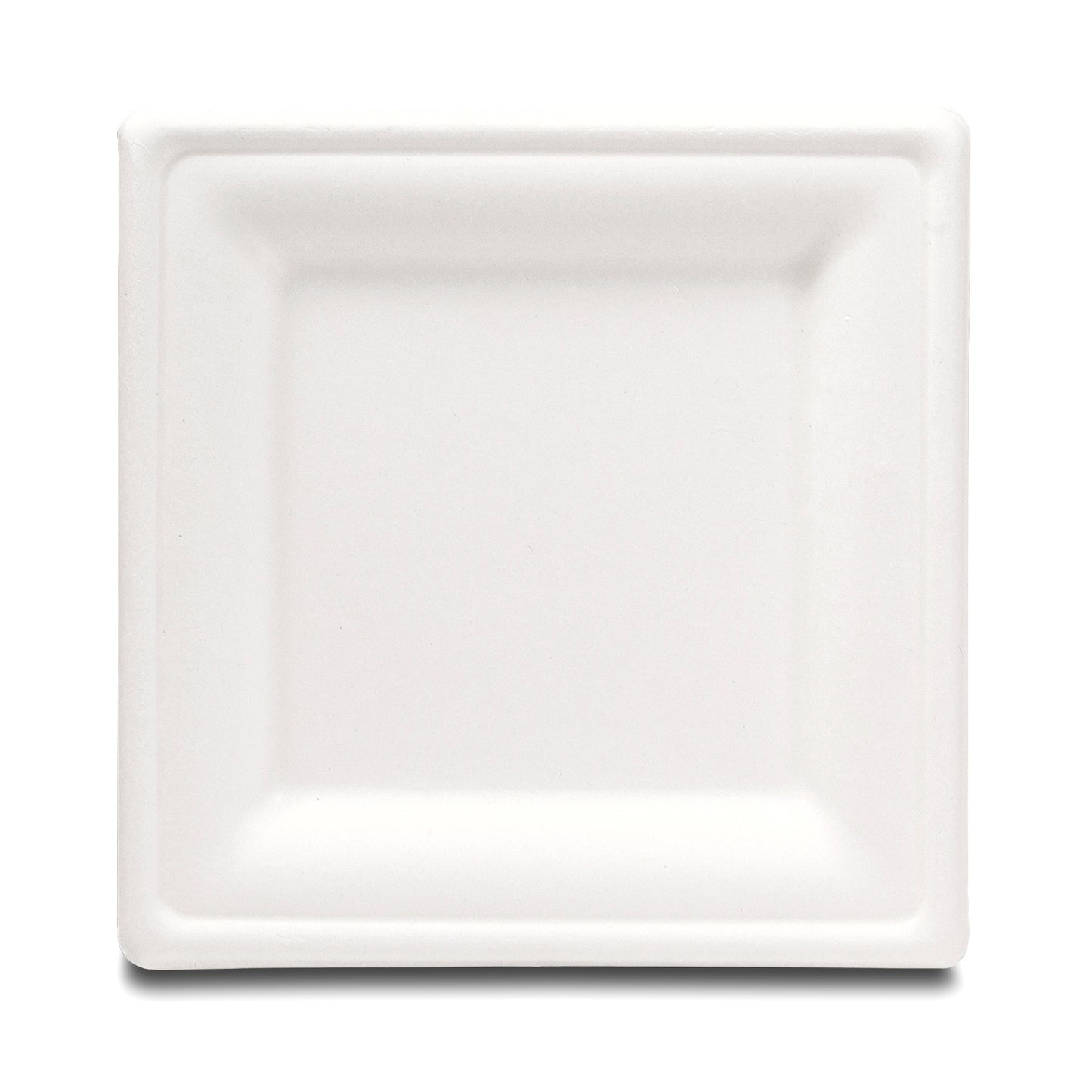 Product Description
PRACTICAL, DURABLE, AND STURDY: These fully biodegradable, disposable plates are made of bagasse, a sturdy and fairly rigid organic material that can reliably hold even hot liquids without absorbing moisture or being otherwise damaged.

MADE FROM SUSTAINABLY SOURCED MATERIALS: Bagasse is a byproduct in sugar cane processing, making it both abundant and sustainable. Unlike paper disposables, it doesn't rely on wood fibers or other environmentally destructive industries. Additionally, our plates are made with an eco-friendly production process that uses less energy than processes for paper or plastic disposables.

PERFECT FOR HOT, GREASY FOODS: Paper plates don't manage hot or greasy foods well, since they tend to saturate the paper fairly easily. Our compostable bagasse plates remain sealed at fairly high temperatures, and ensure that food stays warm longer. This makes them perfect for containing hot and fatty solid or liquid foods.

SAFE FOR MICROWAVES, REFRIGERATORS, AND FREEZERS: Our fully biodegradable plates are safe to use at a wide range of temperatures, and won't be damaged by repeated freezing or microwaving. This makes them excellent for storing and reheating leftovers.

FULLY BIODEGRADABLE: Once discarded, our eco-friendly compostable plates will decompose naturally within 60 to 90 days. Since they contain absolutely no petroleum-based chemicals, they're entirely environmentally friendly and can be composted for your own garden, or simply thrown into the trash, guilt and hassle free.
AMAZING
Used these plates at a friends dinner party and absolutely loved them!! had to purchase my own! i use them for all occasions formal and causal, super sturdy and versatile
Amazing
These products are amazing and the customer service is also great!!! I spoke to Josh today and he was so nice and helpful! check out the video on their page on how the plates are made, really environmentally friendly!! great great company!!!