Sale price
$14.99 USD
Regular price
$50.00 USD
Unit price
per
Sale
Sold out
Guaranteed by:
Expedited shipping available at checkout.
INCLUDES: 50 (10 Inch) dinner plates and 50 (7 Inch) small dessert plates (can fit 3 pieces of sushi as shown on pic) 
100% compostable and biodegradable
Made from sugarcane fiber (Bagasse)
Safe for use in microwaves, refrigerators, and freezers
BPA-free
Product Code 501
Share
View full details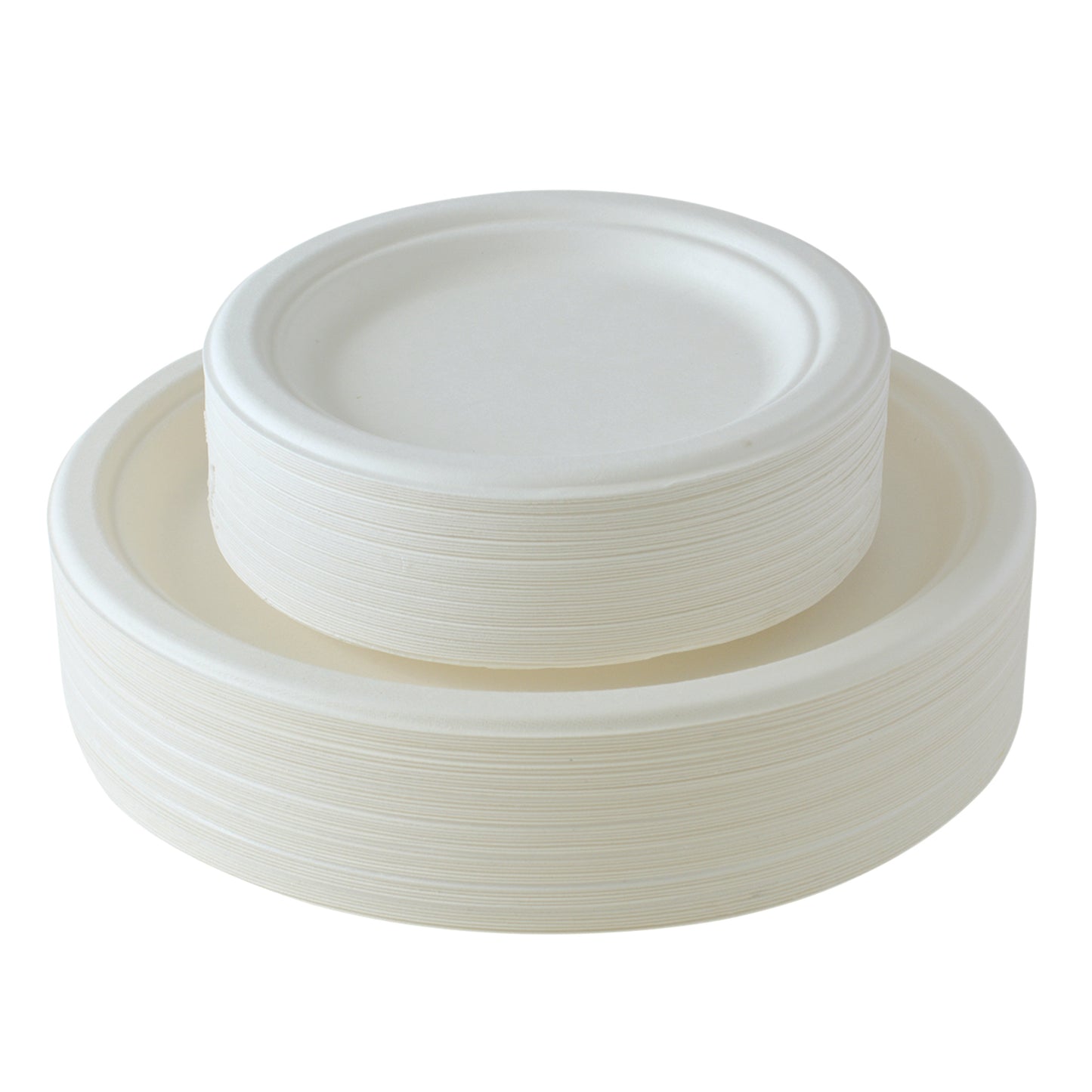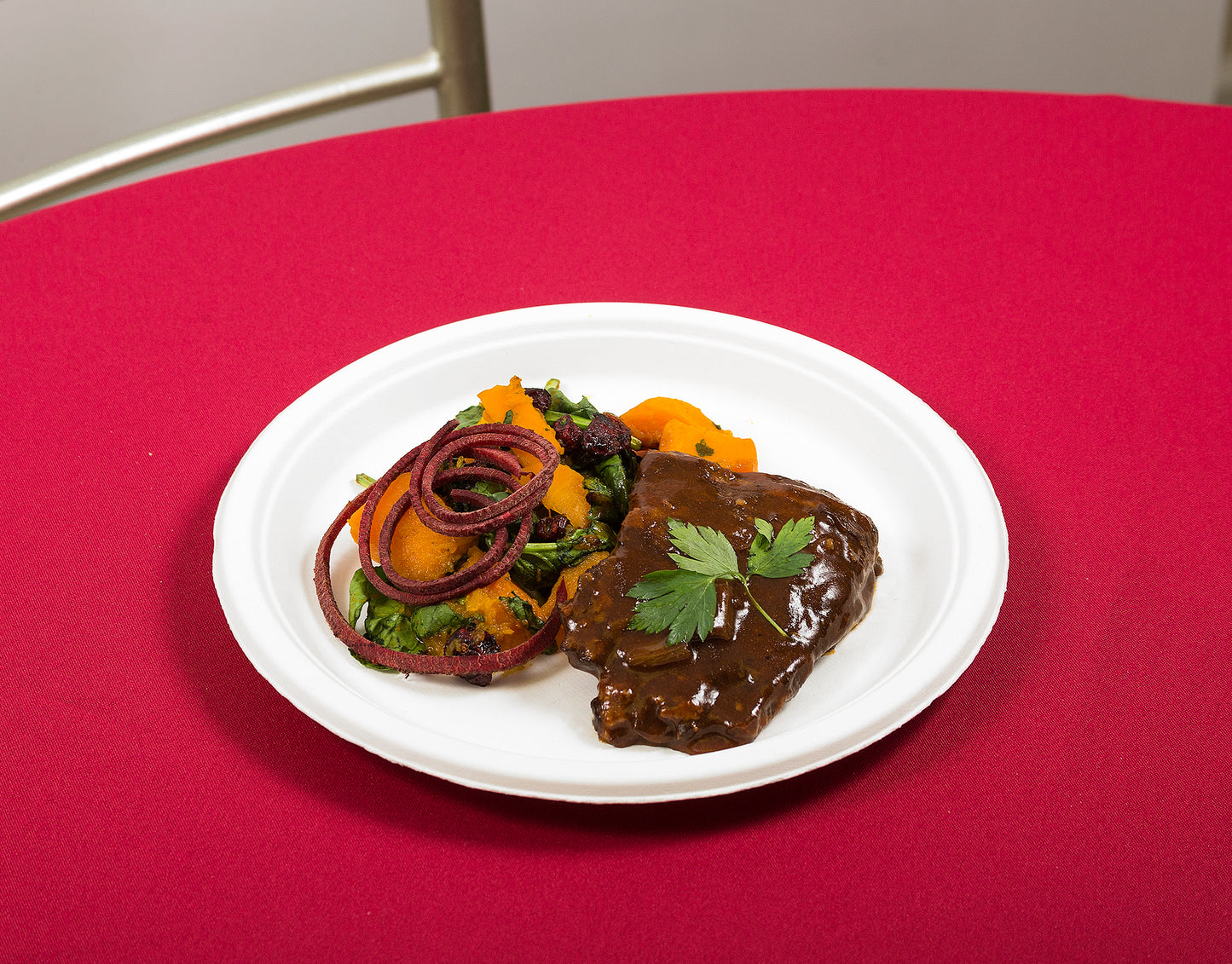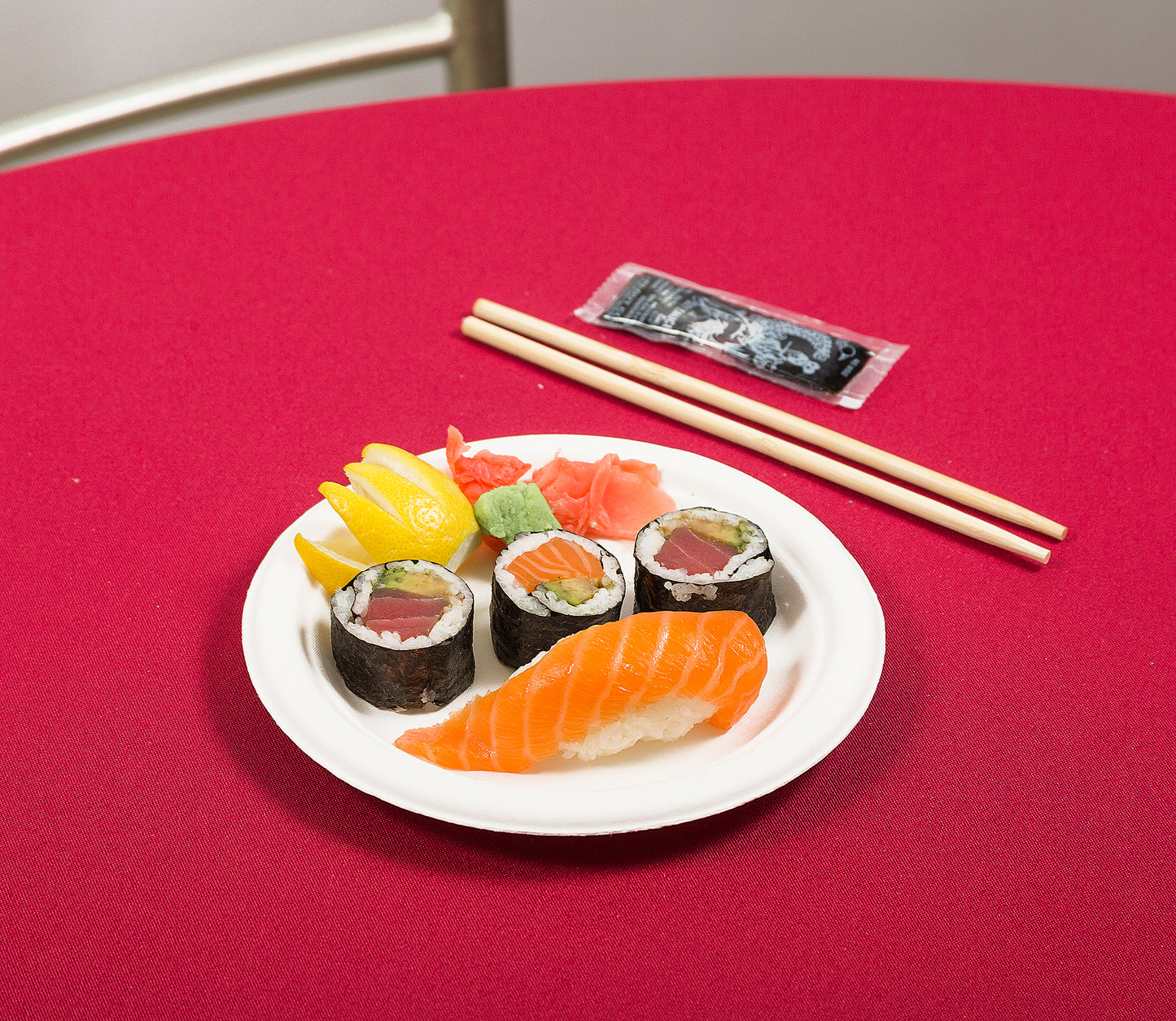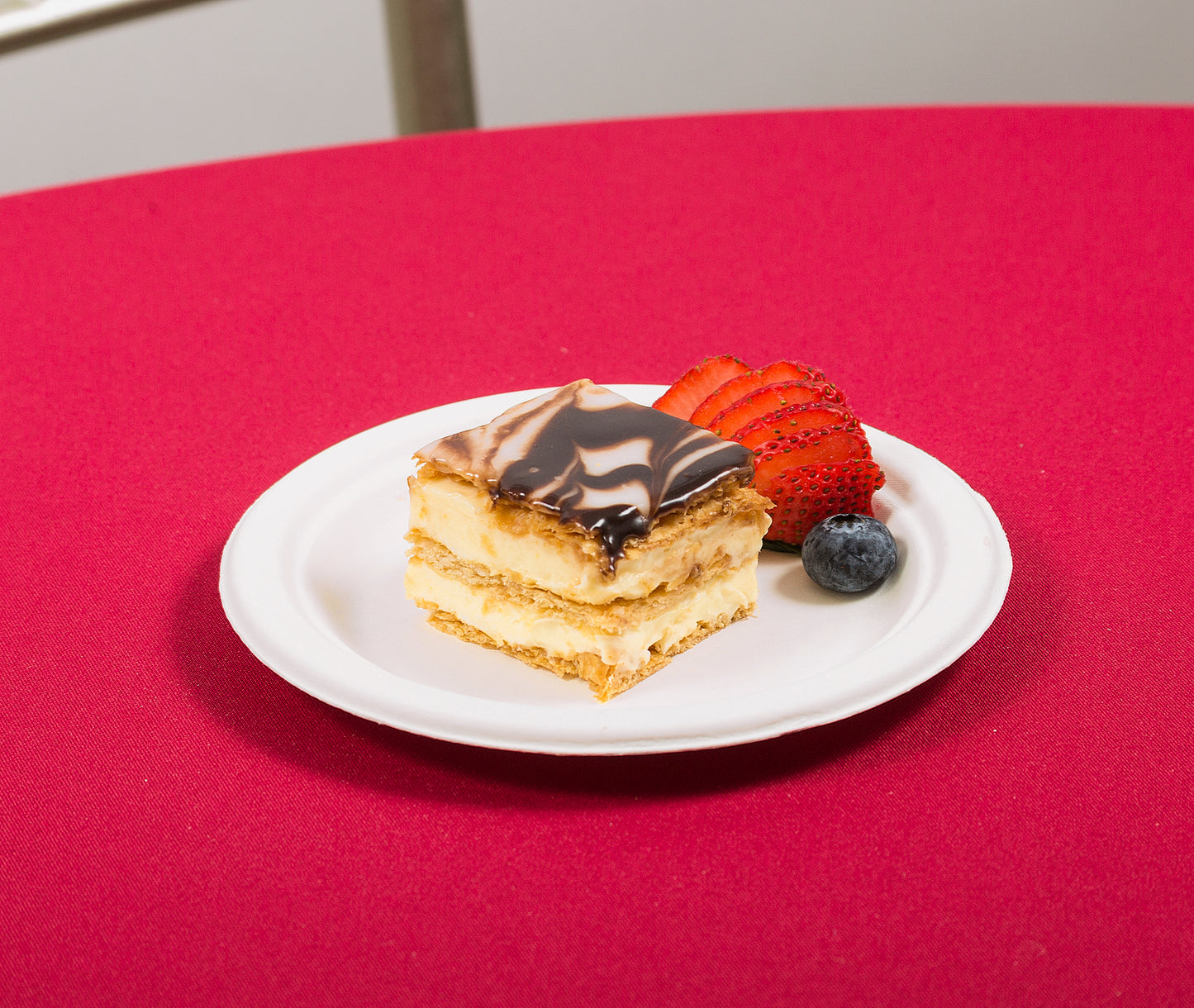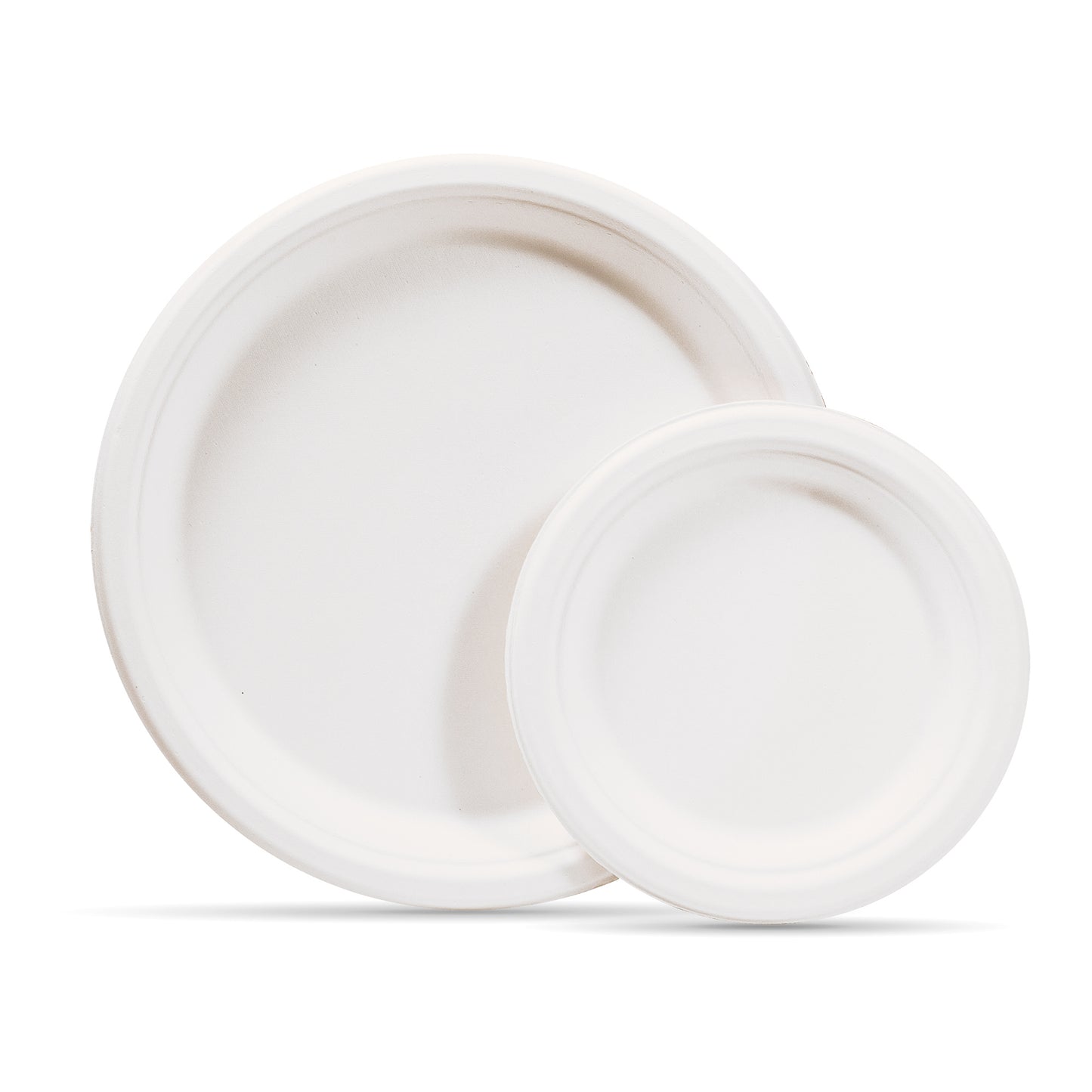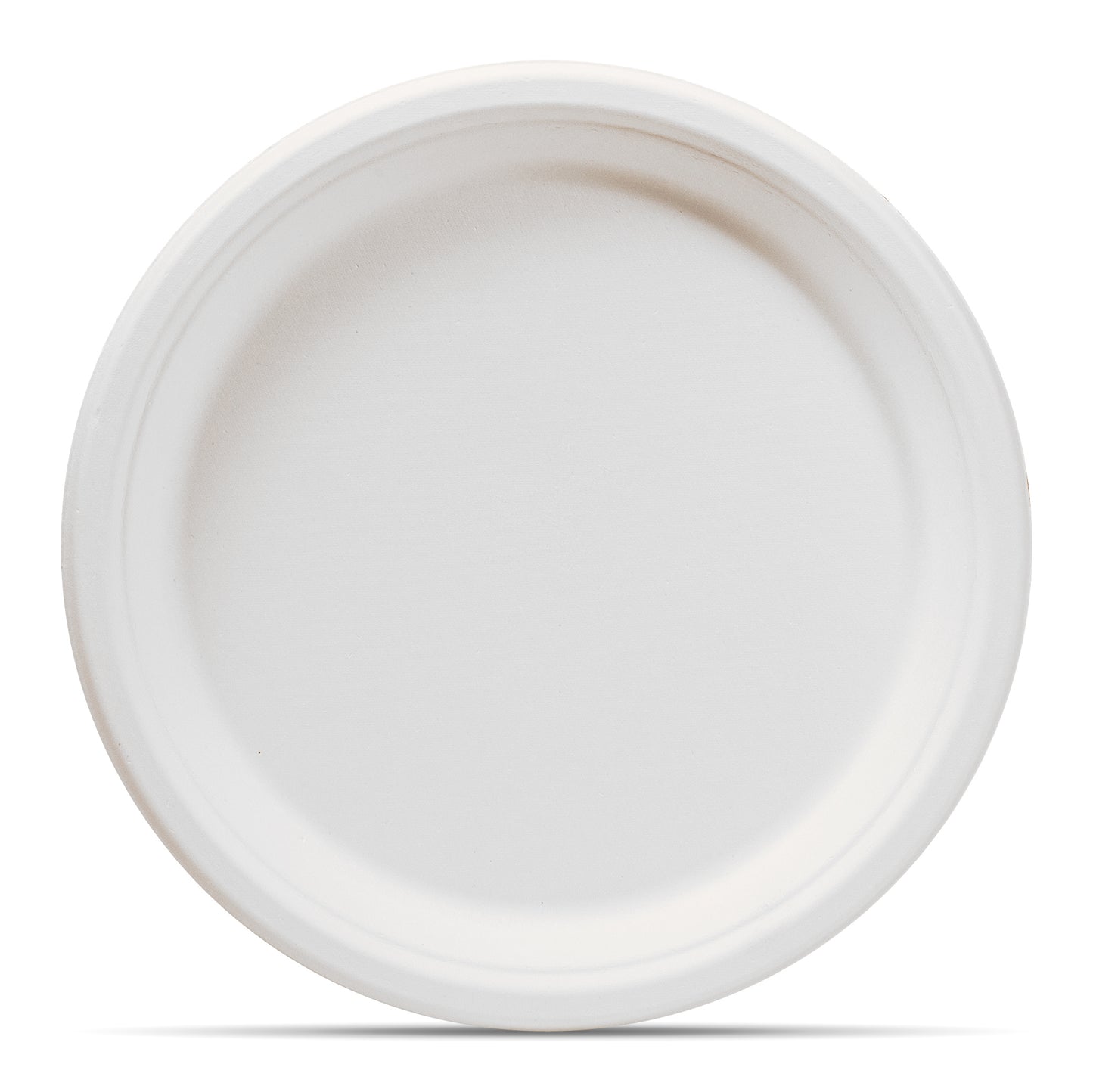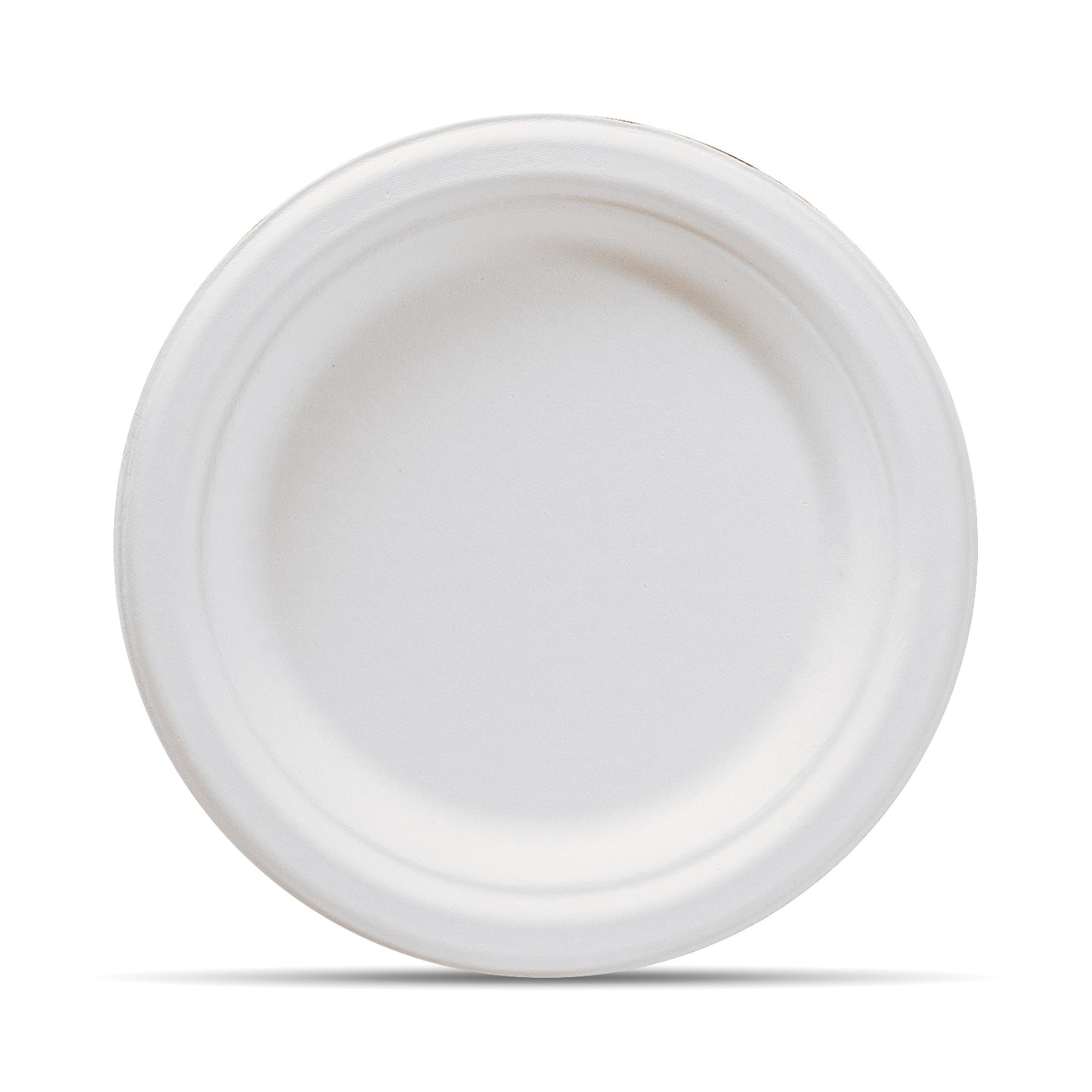 Product Description
STURDY, HEAVY DUTY FEEL: These disposable biodegradable plates have a solid and durable feel, and are made of a sturdy and fairly rigid organic material that can hold fairly heavy food items and liquids without deforming or transferring excessive heat.

SUSTAINABLY SOURCED MATERIALS: Our compostable biodegradable plates are made of bagasse, a byproduct in sugar cane processing that is both abundant and sustainable. It doesn't rely on wood fibers or other environmentally destructive industries like paper or plastic products. Additionally, our plates are made with a very efficient and eco-friendly production process that uses less energy than processes for paper or plastic disposables.

GREAT FOR GREASY AND HOT FOODS: if you've used paper plates, you know that they don't always do a great job of managing hot, wet, or greasy foods. Not only do our compostable bagasse plates remain sealed against liquids and fats at higher temperatures, they also insulate better than most traditional disposable dinnerware, ensuring that your food stays at the optimal temperature for longer.

MICROWAVE, REFRIGERATOR, AND FREEZER SAFE: These plates are great for holding leftovers in the short and longer term. They're safe to use at a wide range of temperatures, and won't be damaged by repeated freezing or microwaving.

FULLY COMPOSTABLE PLATES: Once you've tossed them into the trash or the compost bin, our biodegradable plates will break down naturally within 60 to 90 days. They don't contain any petroleum-based chemicals, so they're entirely eco-friendly and can be used to fertilize your own plants, or you can simply toss them in the trash and forget about them.